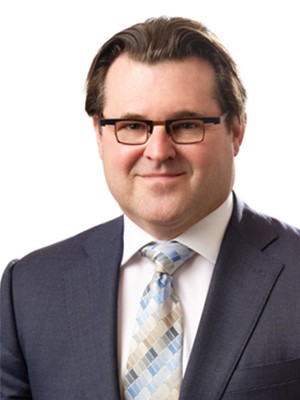 Huntingdon Behavioral Health has a rich history of excellence since its original founding members started servicing skilled nursing, assisted living, and memory care facilities in Florida 30 years ago. We are the largest group of mental health providers working together as a team to service the behavioral health needs of long-term care facilities across our state. We operate as a division of MCR Health, a leading not-for-profit healthcare system that provides high quality, compassionate care to families throughout Florida. We are ethically and morally invested in servicing Florida's long term care industry, exceeding expectations in CMS compliance and clinical Best Practices, through comprehensive behavioral health solutions.
Huntingdon Behavioral Health prides itself in providing a great environment to work in. We value each provider, and we strive to keep them connected to a comprehensive support system during all stages of their career with us. Our support for new hires includes a complete and remunerated training process, bonus structure, and 12-week coaching program to help you succeed and transition effectively into working independently at long term care facility environments. We offer full flexibility to all our providers, independent and contracted, to personalize their schedule to meet their needs and the needs of their patients. We resonate with our parent company MCR core values of Integrity, Service, Excellence, Leadership, Innovation, and Community every day, as we partner with more than 220 long term care facilities in Florida and bring together a team of over 90 providers to deliver an exceptional experience to everyone every time.
When you choose to work for HBH you chose to have a distinct work life balance, that comes from our support and careful consideration of your life circumstances; you are not just a number here. Our management team works with you personally to solve any issues or help you continue to work through life transitions such as managing full time to part time changes, medical leave, maintaining your private practice, and desire to relocate to another part of the state, to name a few. Our robust coverage of facilities across the entire state allows us to keep you working close to home, to significantly reduce your daily commute. During our day to day operations, our providers know that help is just a phone call away and they can reach out to Stephanie Witt, myself, Judy Friend, and their Pod directors Tim, Megan, Debra, and Beth for immediate support and assistance.
Our Management Leadership team is unique in the state and in the nation, as it connects the expertise from long term care facility administrators, business consultants, nurses, Pharmacy consultant, Psychiatrists, Psychologists, and a Medicare auditor, to synergistically enrich our service line, providing the most robust behavioral coverage option for our contracted facilities. We treat our providers and our partner facilities like family. We remain in constant contact with them and offer solutions and support during challenging times such as their yearly survey, abuse allegations, and crisis management, such as residents presenting with suicidal ideation and challenging behaviors. We have devoted research and development efforts to bring exclusive benefits to our partner facilities such as our SMART Psych™ trend report to help them achieve their goals to lower psychotropic medication utilization rates, while providing excellent person-centered care.
I want to personally invite you to explore our open positions and consider joining our ever-growing family. Why Join Huntingdon Behavioral Health? We are simply the best!
My best,
Dr James Horst Medical Director Huntingdon Behavioral Health