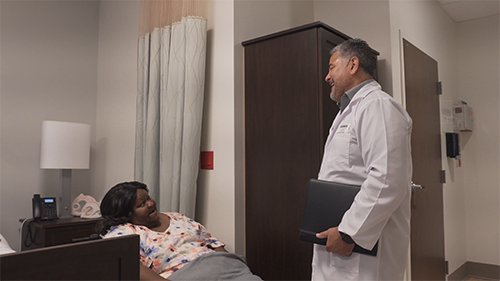 Huntingdon Behavioral Health provides a collaborative approach to behavioral healthcare. By including residents, their families, the facility team of professionals, our quality mental health services result in an excellent quality of living.
To secure this outcome for patients, our team consists of Psychiatrists, ARNP's, Psychologists and LCSW's who provide care to those in need of diagnosis and treatment of a mental health condition, across the state of Florida.
In practice, what this means is that our providers and pharmacists offer effective treatment for patients, never simply numbing them for convenience. In medicine, far too often, mental illnesses and health conditions are simply treated with enough drugs to sedate patients.
We believe that with the right treatment services from our providers, patients seldom need drugs that simply treat symptoms.
When medication proves absolutely necessary for a patient's extensive treatment direction, it is only incorporated as a temporary measure. Unlike other providers, we administer these sorts of medications with strict management and gradual dose reduction in mind.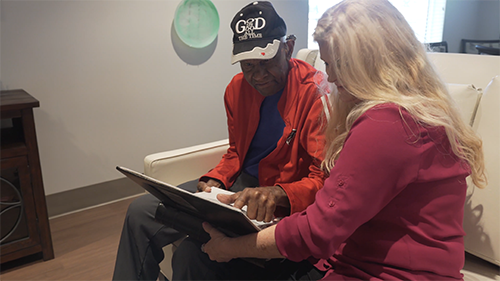 This kind of deliberately supervised treatment yields the best results for patients: high quality mental and physical health. It's our priority to ensure the best quality of life for patients, and we know the best way to do just that is through effective treatment.
To better serve the communities, we have launched a HIPAA compliant Telemedicine platform. This means we are available 24/7 through our on-call services and telemedicine capabilities. This service allows us to ensure we are doing everything possible to deliver exceptional care at all times. At Huntingdon Behavioral Health, our hope is that the quality of life is enhanced for individuals who reside in skilled nursing, memory care, and assisted living facilities.
Unfortunately, during the latter half of our lives, we become more susceptible to health problems and mental health issues. In the united states, these conditions are often made worse with over prescriptions, poor mental health and substance abuse. We want to turn the tides and make life better for older citizens.
HOW HUNTINGTON BEHAVIORAL HEALTH SERVICES BENEFIT RESIDENTS

While they help residents individually, our services also benefit communities in general.
COMMUNITY BENEFITS OF HUNTINGDON BEHAVIORAL HEALTH SERVICES

HOW HUNTINGTON BEHAVIORAL HEALTH PROVIDERS MAINTAIN SURVEY-READINESS

Studying surveys to effectively meet mental health needs of patients
Collaborating with facilities towards effective Plans of Correction (for form CMS-2567)
Ensuring medical treatment/guidance are in compliance with Medicare In the state of Florida, we offer patients effective health treatments that enhance their mental acuity and rejuvenates their outlooks on life while also strengthening their communities.
HUNTINGDON BEHAVIORAL HEALTH IS PAYSOURCE BLIND!

No resident is ever left behind because of pay source. We pledge to never bill your facility or your residents for our services, regardless of their ability to pay. No other behavioral group can match this! Our parent company MCR gives away millions of dollars yearly in free health care. Capability to see residents on Medicaid, VA insurance, and even hospice
By submitting this form, you agree to be contacted by a Huntingdon Behavioral Health representative.
"*" indicates required fields